Readers, think of this weekend as the calm before the cultural storm in LFK, because NEXT week and weekend brings a massive convergence of the Free State Film Festival, Lawrence Field Day Festival, Final Friday, and Tour of Lawrence bicycle races. If you think you are parking anywhere within a one-mile radius of downtown that weekend, you are dead wrong.
But in the meantime, there are plenty of things to do.
It's Thursday, and Thursday means dick jokes at the Replay with the Harpoon Presents gang. Tonight's headliners are Justin Williams, Rob Schulte, Joe Noh, and Tyler Waugh (telling some jokes about ghosts). We heard that Colin at the door might let you in free if you make him laugh with a good "man walks into a bar" joke.
The FB event page is
here
and our recent naughty interview with Joe and Rob is
here
.
And stick around late for a lovely, low-key evening of music.
---
Friday and Saturday brings the ever-popular St. John Mexican's Fiesta. As usual, it's gonna be hot and humid for your tamale-eating exploits.
---
The Replay rules again with a Friday show from The Caves and Key Party. We don't know Key Party, but it's a great band name and also makes us want to watch
The Ice Storm
again. Terrific flyer too.
---
And our pals from
lowercase Kansas
are back with another free, all-ages rap show at the Bottleneck on Saturday. Chip is planning to do a little freestyle about being stuck in #LFKGridlock (while smoking weed).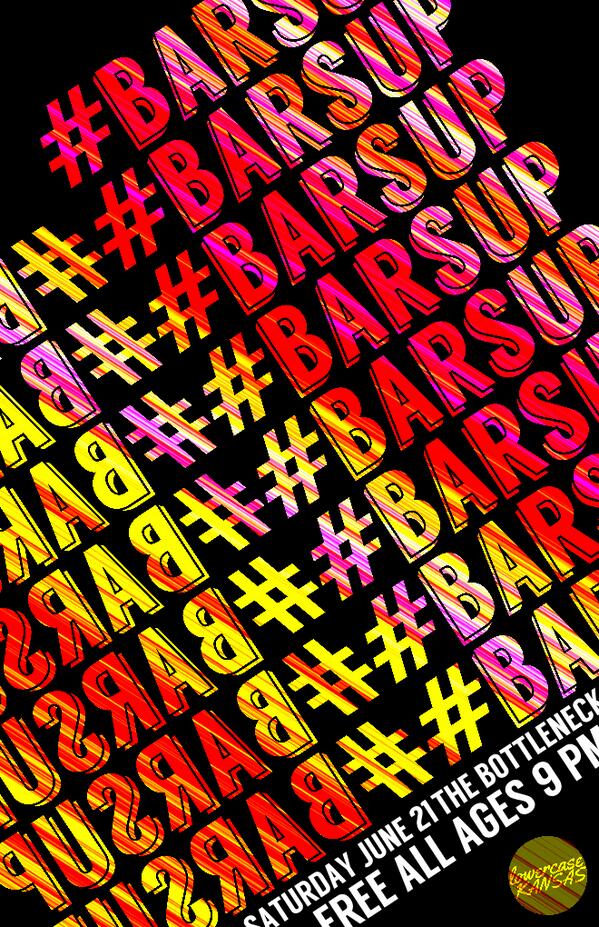 ---
Or just head over to Frank's and sit around and sip on some Ginger Lemon Radler from Boulevard. Also, the Goodness Steaks' food truck will be there on Friday.