We've already explored some prominent weekend options, such as tonight's
Good Time
comedy matinee at the Replay and Friday's outdoor screening of
Stand By Me
at the LAC and Saturday's IMPORTANT re-enactment of an episode of
Full House
at Frank's.
But what else might be of interest?
If you are excellent dancers, like us, consider the Western Swing sounds of Austin's
Rollfast Ramblers
They roll into Frank's on Friday at 9:00,
"
bringing their western swing stylings across America, traveling from town to town as ambassadors from the past, from the 1930s - 1940s, when people gathered to swing together and celebrate all of life's beauty and woes!" Read more over at the FB event page.
If you're not into the wholesome and booze-free crowd who will be watching
Stand By Me
at the LAC on Friday, venture into the quirky heart of ELFK to the new Art Emergency "gallery," where you'll find a bunch of kegs and an outdoor screening of
Pulp Fiction
. The cost is $10. We suspect this event is illegal in several different ways, but it'll be pretty cool. You can find Art Emergency on Twitter
@artemergencyLFK
be hip, very hip indeed.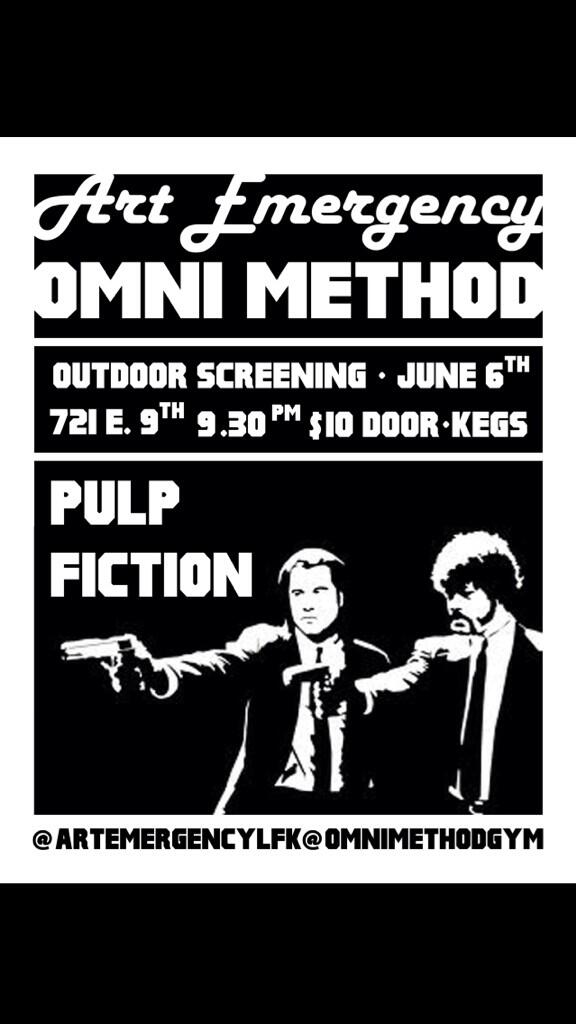 ---
It's not technically called Film Church this Sunday when Liberty Hall hosts a screening of David Byrne's weird and delightful
True Stories
. But we're gonna call it Film Church anyway, because we miss that event so, so much. The FB event page is
here
. Yes, it'll be over in time for Game of the Week.
---
And
Black Joe Lewis
is at the Bottleneck on Sunday night if you're not into the whole kickball scene. We've seen 'em there before, and it's safe to say this will be a scorching show.
The Pedaljets
are opening. Check out the FB event
page
.