It's primary day in LFK and everyone's favorite politician spent the weekend campaigning at the Replay and the KVKL Game of the Week. Did he earn your vote?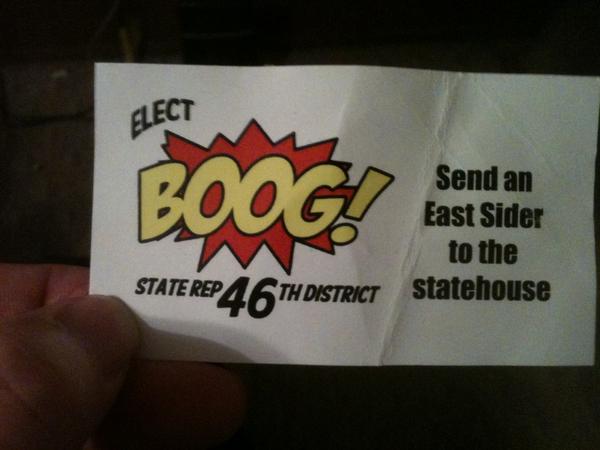 ---
To tell you the truth, a big English breakfast doesn't sound particularly appealing to us. Baked beans? Blood pudding? We'd rather just hit the Big Biscuit for some B&G.
However
, we do like that the new Legends sports bar in West Lawrence is serving a "full English breakfast" each Sunday from 9-12 these days. Are you listening, King Tosser? Here's some info via their FB
page
, so give them a "like: and check them out:
"The full English breakfast consists of - British back bacon, sausages, blood pudding, Heinz baked beans, mushrooms, grilled tomato, fried bread and either sunny side up fried egg or scrambled. Oh and lashings of HP brown sauce!

Also available will be, Omelettes and introducing, the breakfast scotch egg. A delicious traditional scotch egg with hash browns and lashings of house made sausage gravy. a true Angelo-American coming together."
They also have 20 beers on tap. Not quite up to Merchant's standards, but not bad, and there's a much better chance you can mingle with famous current and former athletes.
---
It's a hot and sweaty Tuesday in LFK and after a hard day of voting you'll want to
fucking rock
with two bands that are easily worth $30 bucks but will only cost you $3 at the Replay: the Josh Berwanger Band and Archie Powell and the Exports. If this show started at 10:00 instead of 11:30ish, we'd even attend it ourselves! The FB event
page
for the summer tour (posted by Archie Powell and the gang) promises the tour will be
"
sweaty and mental and a damn good time."
We have no reason to doubt it.