With so much sad news in the world, LFK is in dire need of...pie. But when exactly will the
Ladybird Diner
take flight (if you catch our wordplay)? This remains uncertain.
One of Chip's most-awaited dishes (aside from all the ones with gravy on top) is this mac-and-cheese omelet with sausage they recently teased us with on Facebook:
---
Only two more days till the Busker Fest and our busker of the day is Bobby Maverick, escape artist. Read his profile
here
. But could he escape from the terror of #LFKgridlock road construction? No fucking way.
Here's a handy map of #LFKgridlock via the rascals on
Twitter
: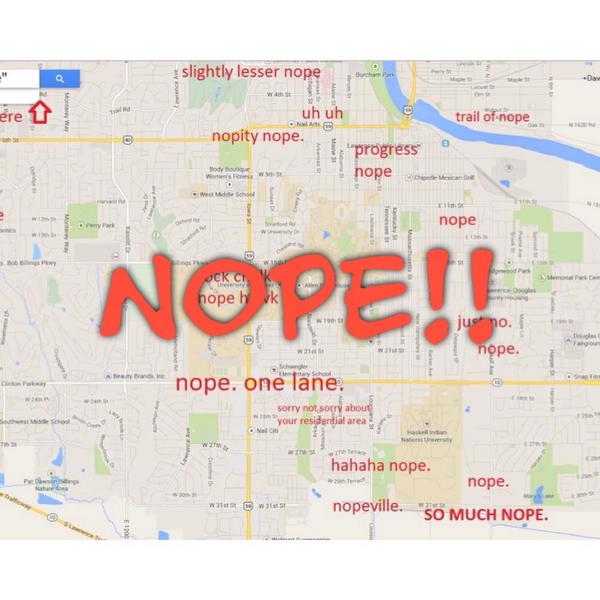 ---
Are you in need of three bands for $3 bucks on a Wednesday. The Recess Records "Cavalcade of Clowns" 25th anniversary tour rolls through LFK tonight with three bands from the label. Find details
here
. The best preview of the show we've read is from KC's
You've Got a Killer Scene
:
"This tour offers a showcase of three Recess Records bands: Lenguas Largas, The Treasure Fleet, and White Night. All three bands play a 60s psychedelic-inspired, garage rock that has resurfaced as of late. Lenguas Largas, from Tuscon, play desert influenced jams that would make a great soundtrack to an acid trip."