After last night's thrilling come-from-behind victory,
EVERYONE
loves the Royals today! But who knows? We may hate 'em before the night is over. Photo via
@MLB.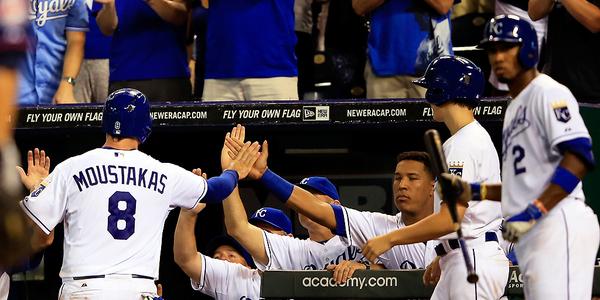 ---
There's not enough good old-fashioned ANGRY protesting in LFK these days. So stop by the lawn of Strong Hall at KU today for the "Sit Down to Stand Up For Survivors of Sexual Assault" protest. It's happening right now! The FB event page is
here
.
---
And LPL's Banned Book trading cards have quickly become a beloved LFK tradition. The new set will be unveiled at a ceremony Thursday evening at the library. It's hosted by Edgar Allen Poe. Details
here
.