It's a dull Wednesday in LFK and we're taking a short break in our PBR guzzling to attend the "Stone Brewery Tap Takeover" at Burger Stand this evening from 5:00-11:00-ish. They'll have
Imperial Russian Stout, Levitation Ale, Stone I.P.A., Sublimely Self-Righteous Ale and Arrogant Bastard Ale. We're primarily interested in the latter two, which we'll quaff while expounding on the critical misunderstanding of Nicholas Winding Refn's Only God Forgives. Come join us downstairs in the Beer Hall. Visit the FB event page here for more info.
---
It's another blast from the LFK past at the Jackpot on Thursday. Remember The Capsules? Then attend. Give them a "like" on FB here and study up on their current whereabouts (Dallas) and activities (new tunes).
---
If you're a nerd, you probably like using the word "maker" a lot these days. We certainly do. So make sure to drop by the Lawrence Art Party at Lawrence Creates Makerspace in East LFK (former Stan Herd studio) during Final Friday for art, Free State booze, music by our pals in the Silos, and something called "Shrinks and Drinks" in which two psychologists will answer your questions about creativity. The Silos will probably ask which drugs help them be more creative (we recommend "Molly"). This event sounds made up but it's real. Visit the FB event page
here
. Here's a look at quaint ELFK and the Makerspace (in back).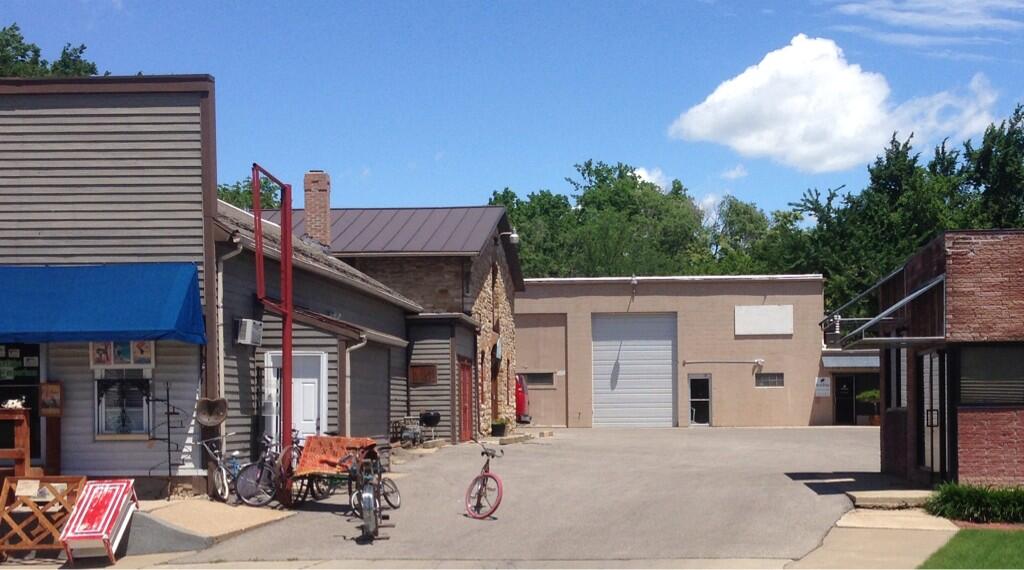 You can learn more about the upcoming Twitter re-enactment of Quantrill's Raid during Final Friday at Watkins. There's food, music, and "special guests" (we're guessing historical re-enactors). Chip has been using a Civil War Slang Guidebook (
here
) to bring his town-drunk character named Flip to life for the re-enactment. Here are some possible tweets he's been workshopping:
"I've been swilling pop skull all mornin' and it's given me the quick step something awful."
Translation:
This whiskey has given Flip the shits.
"Go boil your shirts or I'll take my Arkansas toothpick to you big bugs!"
Translation:
Go away or Flip will cut you with his long sharp knife, you important people!
"I'm just a pie eater who took a French leave during the raid for I feared to see the elephant."
Translation:
Flip is a rustic country boy who deserted the raid because he feared combat.