A cold Tuesday in LFK got a lot better yesterday when the new Hidden Pictures' album
Ottomans
popped up to spread a little warm pop around town. Mr. Gintowt is living out West these days, but
"
the album acts as a bittersweet ode to Kansas City and some of its more colorful and dubious personalities" and the
band will be at the Brick for a record release
show
on Dec. 13.
Our current favorite tune from
Ottomans
: "I Hope No One Dies This Week." Best line from that tune:
"You can share in a duplex, with some kids who like to fuck in your yard."
Listen and download via
Bandcamp
and make sure to read the funny liner notes while doing so
. Example: "Lennon Bone quit Ha Ha Tonka to play drums on this farce of a project."
---
Our friends at Ted's are taking over the front dining room of their space downtown, so now we can eat chicken and drink fancy beers while staring out the window at all the dummies passing by who aren't eating chicken and drinking fancy beers with us. The new space opens this afternoon. We're not sure when the "late night grub window" appears.
"late night grub window" appears.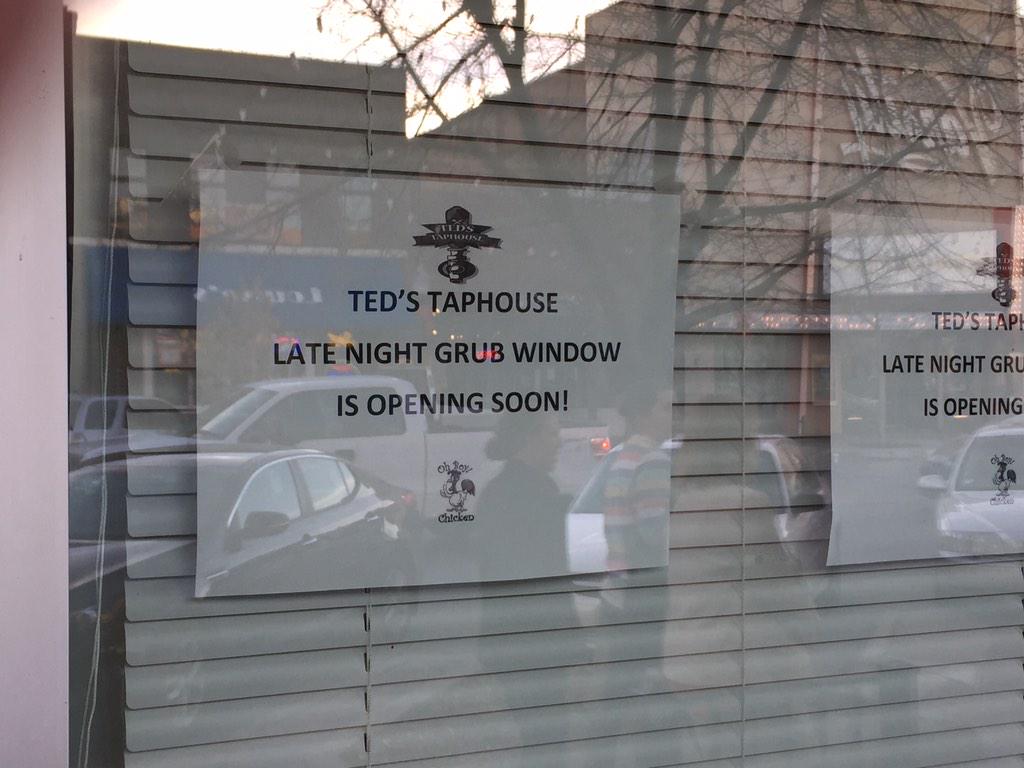 ---
Liberty Hall is screening It's A Wonderful Life (twice) this
Sunday
but they're saving the GREATEST Christmas movie for two screenings on
Dec. 19
. We think you know the one we mean...